Description
Threaded Aluminum Plugs for 37° Flared Fittings and Straight-Threaded Ports
ASP Series threaded aluminum plugs protect 37° flared fittings and straight-threaded ports.
Nose section seals on flared fittings with no gasket
Optional Gaskets: Butyl and Buna N Rubber
Specs: MIL-C-5501/1, NAS-818, NAS-836
Material: 3003-0 Aluminum Alloy Color: Silver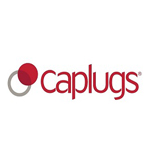 We have availabe stock for many models. Enquire or send in your RFQ today!